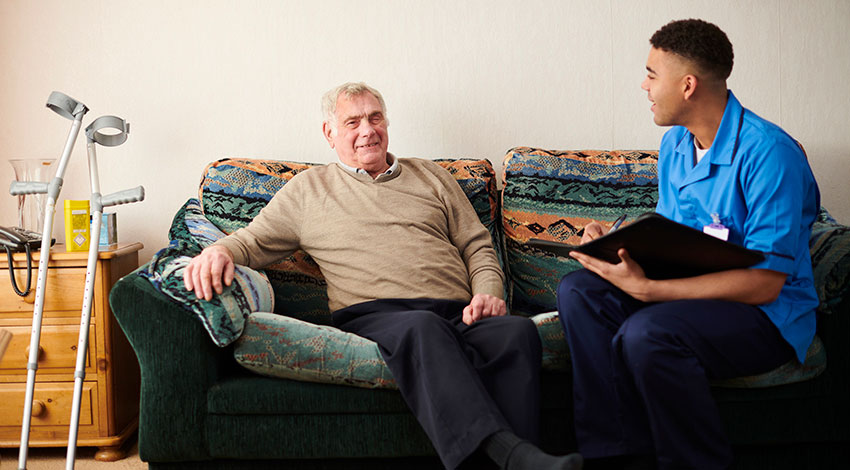 You will be fully supported from the first day of training and throughout your career journey with us.
Start of your career
2 weeks fully paid Induction Programme: Assisting and Moving Individuals, First Aid, Food Hygiene, Personal Care/Infection Control, Safeguarding Adults, Medication, Health & Safety and Dementia, Equality and Diversity, Communication and Record-Keeping, all delivered face to face by our experienced trainers in small groups in a classroom.
During induction you will work alongside experienced staff, shadowing them during their visits so you understand what the job involves.
Qualification
If you don't already have a qualification you will be supported to achieve the Care Certificate - starting at induction and completed 1:1 with our qualified trainers who will support you and assess that you are competent and confident in your role.
Your working role
Your work will include providing personal care, assistance with medication, help getting up and going to bed, making a light meal and helping with household tasks and shopping, most importantly you will be the link with our service users and the outside world and the office staff.
Ongoing training and support throughout your career
You will be paid to attend annual mandatory training and will be made aware of other training that is available.
Our supervising staff are always available to see you and you will have at minimum formal supervision twice a year, an annual appraisal and be directly observed twice a year.
There are opportunities to progress your career.
Health and Safety at work:
We take your health and safety very seriously.
Any declared health problems, physical or mental, will be reviewed with you by our Workforce Development Manager to best support you safely.
How good was the training offered?