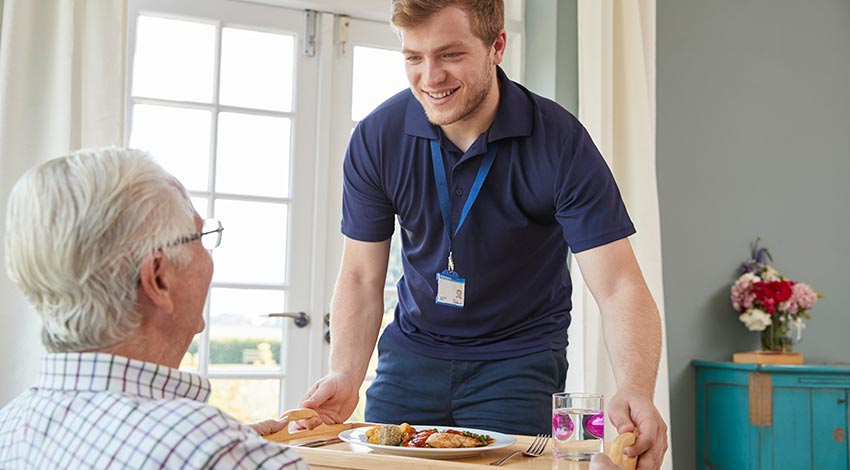 If you live in Southend you will know SPDNS as a homecare provider for Southend Council.
This is only a small part of what we do. We also care for people whose care is funded privately and those funded by continuing healthcare.
SPDNS homecare has a dedicated team providing care at home, companionship, end of life care, care for people with mental health problems including people affected by memory loss and dementia, and respite and support for family carers.
We have: Well trained & knowledgeable care staff, Experienced Care Managers, undertake individual face to face assessments at home and agree a care plan with you.
The Adult Team provides care for adults and older people enabling them to remain at home. We provide a wide range of care from a weekly visit to help someone bathe through to 3-4 visits a day if more help is required.

Some of the ways we can help you
Help getting up, washed and dressed and going to bed
Help with bathing or showering
Help if you are incontinent
Help preparing meals and snacks and help with your shopping
Help changing your bed, doing laundry and small household tasks
Escorting you to and from appointments
Help on discharge from Hospital
Help with medication
Care for people affected by dementia and mental health problems
Respite for family carers
Companionship
All our Care Managers are Dementia Champions. Following an Assessment at home by one of our Care Managers we will agree a Care Plan with you and allocate regular carers to visit you. Your care will be regularly reviewed to make sure that we are meeting your needs. Care can be increased or decreased if your needs change. There is an out of hours on call service for existing service users, the on call and office phone numbers will be on the front of your Care Plan which remains in your home. Care may be paid for
What people like about the care they are receiving from SPDNS:
Without the care I could not live at home and I would like to say thank you
I can tell my carers anything, also I can have a laugh with them
The carers always greet me by name, call me by my name and say goodbye to me (daughter of service user)
Positive, caring, professional, friendly
The carers are well suited to my mother, they are caring and extremely reliable
If I want to talk how I am feeling they listen what I said, illness or any problem I have. They are very friendly towards me
The company of your carers
The people who come are delightful and we are glad to welcome them to our home
Staff in the office are always friendly and helpful